An "Export" is a straight upload of an image (or multiple images) from a Lightroom catalog into a PhotoShelter Library. As a Contributor, you can submit images for upload but you will not be able to see where your images are uploaded to.
Step 1: Download and Install the PhotoShelter for Brands version of the Lightroom Plug-in
Read the step-by-step on how to install the Lightroom Plug-in here.
Step 2: Select images for Export
Select the images in the catalog that you would like to upload to PhotoShelter.

Hold Shift or Command/CTRL to select more than one image at a time.
Click

File > Export

. The very top box in the popup window might default to "Hard Drive". Click the dropdown to select "Libris".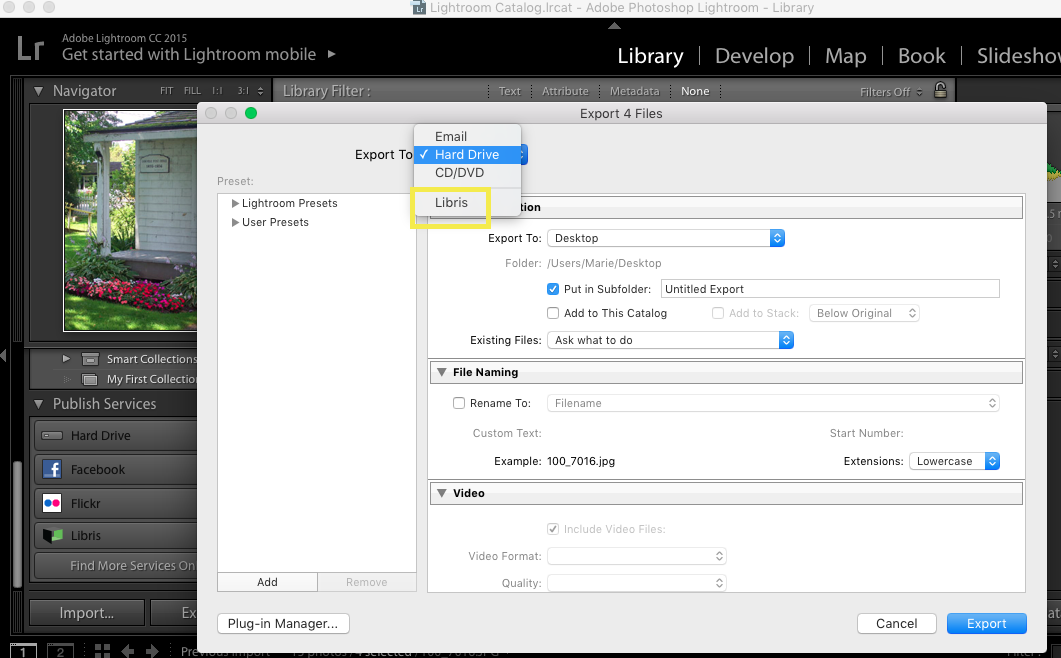 Login using your PhotoShelter Contributor username (email address) and password.

Use the email address and password you created after accepting your invite to contribute to a PhotoShelter for Brands account. Read more about accepting your Contributor invitation.

If your organization has enabled SSO, you will not be able to login through SSO with this application. You will need to set a password to go with your email address as a PhotoShelter login in order to use this app.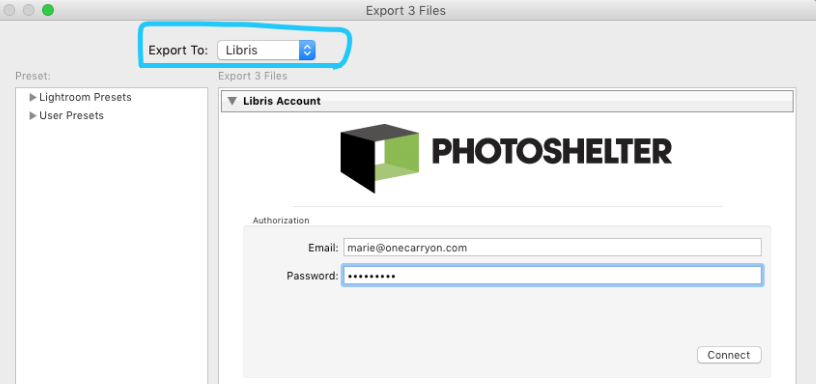 Contributors cannot select a destination for their upload - it will land in a specific Collection in the organizations Library called "Incoming Files". If you'd like to add a gallery description to your upload to help the team who manages the PhotoShelter for Brands account better identify it, click "New Gallery".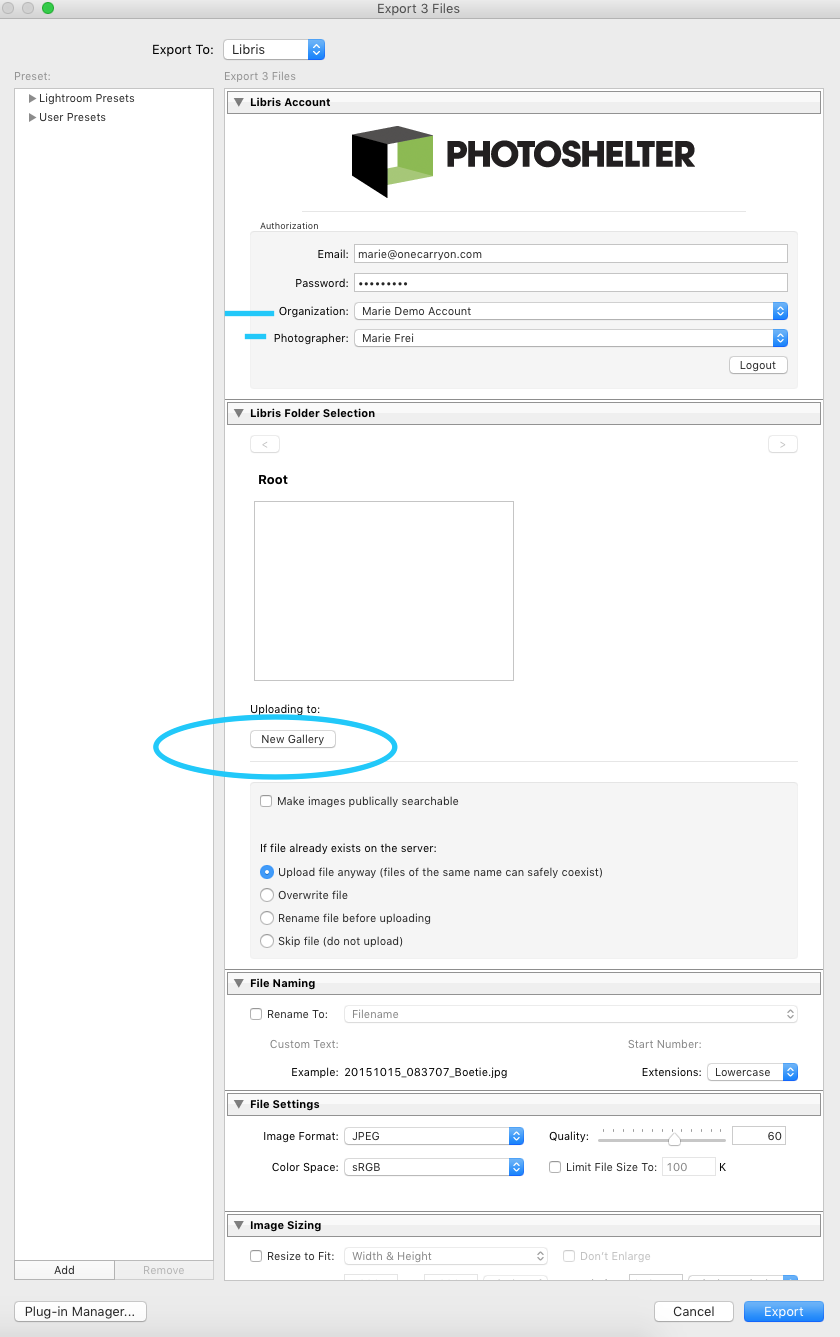 Note: If you are not seeing any galleries or collections in your Root list after you've logged into the plugin, create a new gallery from within the Export dialog (you can delete it later). This should force a pull from your Library to populate your galleries and collections.
Review the settings below to make sure you are uploading exactly the way you want to (for example, the quality JPEG should be set to 100).
Click "Export" to start the upload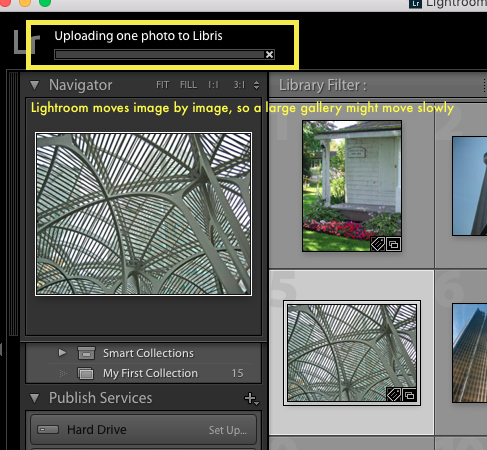 Lightroom then works image-by-image to export (upload) images into your PhotoShelter Library. For faster uploads, consider trying the Desktop Uploader app or Incoming FTP.