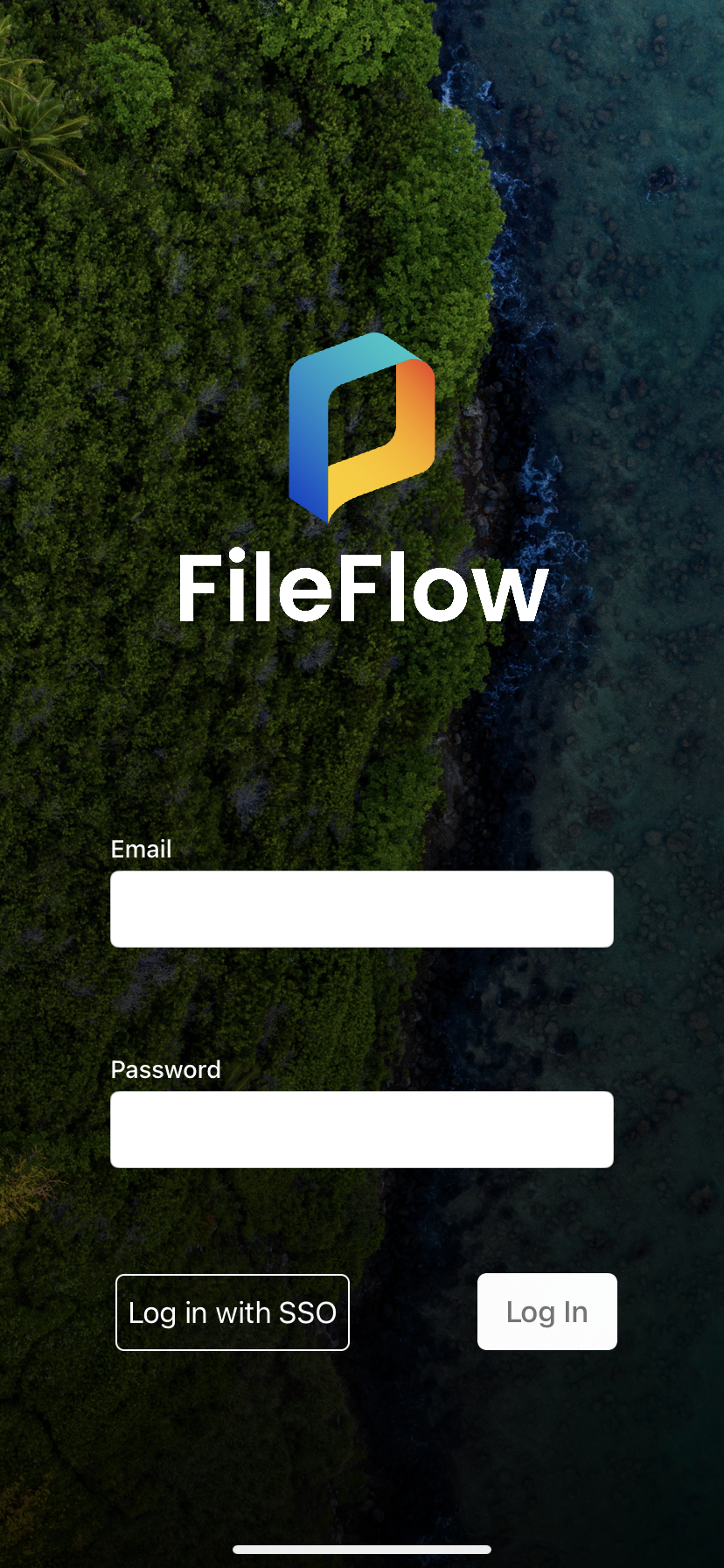 FileFlow is a mobile app for PhotoShelter that lets stakeholders, team members, photographers and clients search, download, upload, and share files instantly. This is especially useful for real-time workflows and accessing files on-the-go.
System Requirements
FileFlow supports the latest version of iOS and Android. To use FileFlow, you will need a PhotoShelter for Brands account or Single-Sign On credentials if your organization has SSO configured.
Note: Uploading using FileFlow is currently only available for iOS devices using FileFlow version 1.8.


Upload with FileFlow
Select your Library on the "Your Access" screen.
Tap the upload icon at the bottom of the screen.

Enter a title for the upload. A title is required as it becomes searchable metadata appended to the gallery.
Tap Select Files to continue.
Select assets from your Camera Roll to upload.
When your selection is complete, tap Add.
To select more assets, tap Edit Selection to return to Camera Roll. Previously selected images will be noted, and you can deselect them if desired.
After completing your selection, tap Upload. In-progress uploads are indicated on the queue icon. Tap the queue icon to check the status of your upload.
Note: New galleries uploaded via FileFlow will populate in the Incoming Files collection in the Library. Contributors should reach out to Library Staff to request access to these galleries, as they will not be natively visible to Contributors after upload.