To protect images from improper use, Library Staff can upload and enable watermarks for JPEG images downloaded from the Portal. When enabled, JPEG files will be watermarked using the image file uploaded on the Security page.
Set a Watermark
As Library Staff, navigate to Admin > Portal Settings > Security

Click or drag an image onto the upload target

Click "Apply Changes"
You can preview your Watermark at the bottom of the page: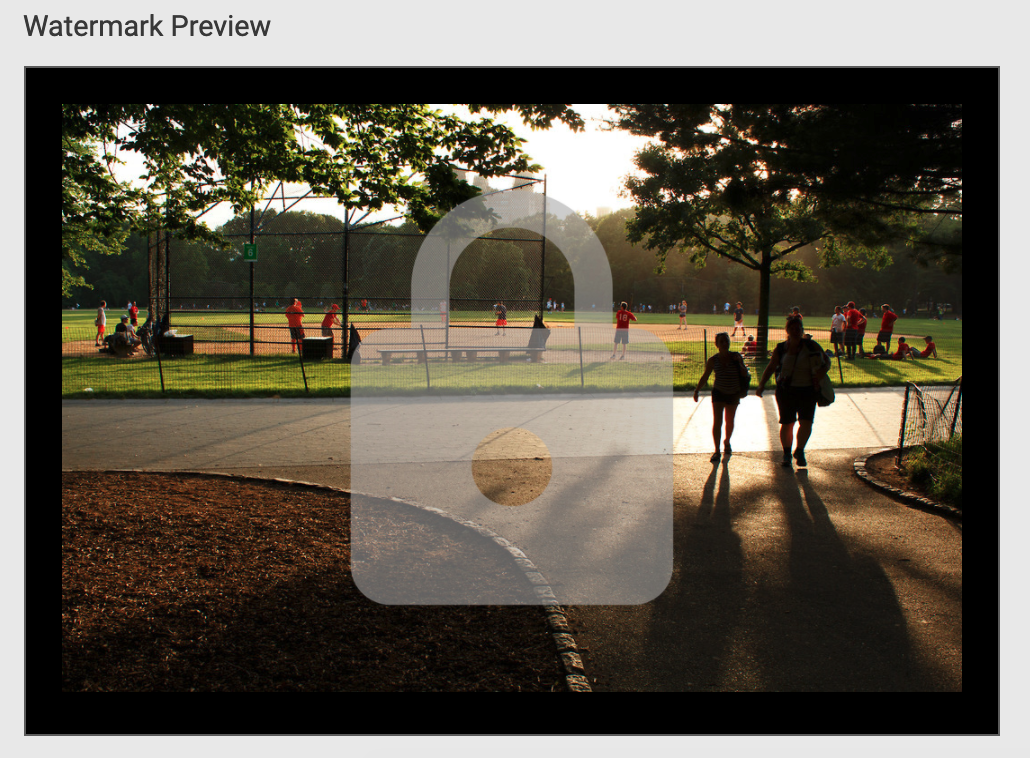 NOTE: PhotoShelter will display the Watermark relative to how it appears on a 2040px image at 72dpi. For best results, we recommend uploading a transparent 24bit PNG file.
Enable Watermark Downloads
Watermarks can be enabled for JPEG image downloads only and will not apply to Original Files. You will need to select "JPEG - original size" or a smaller size for the "Watermark JPEG downloads" button to be toggled.
Open the Portal Visibility & Access settings for a selected Gallery or Collection

Click the toggle next to "Watermark JPEG Downloads"

Click "Save" to apply your changes