You can browse to find the files you are looking for by clicking Galleries in the top navigation (and then, use the left navigation to travel up and down through nested levels), or, use the Search function to look for a specific image.
Browse the Portal
To view:
Click Galleries on the top navigation bar.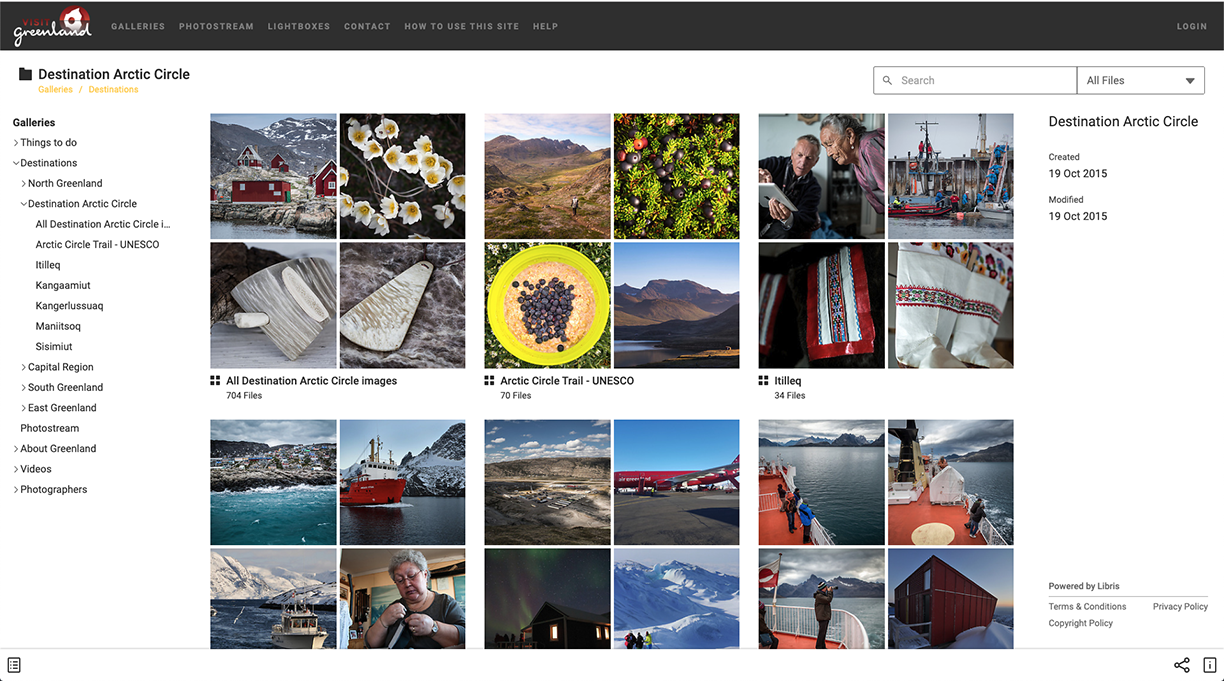 if you click "Galleries" in the top navigation you will potentially see two groupings of files:
Publicly Visible: If you are not logged in, you will only see galleries that are publicly accessible (above). These are files accessible to anybody that views this website. You don't need a login or password to see these files. You could share a hyperlink with a third-party and they could see these files, too.
Invited Galleries: If you've logged in via the Login page, you will also see a folder called Invited Galleries (below). Files inside this area have been shared with a limited number of people like yourself. You must be logged in to see this in the left pane after clicking "Galleries" in the top navigation.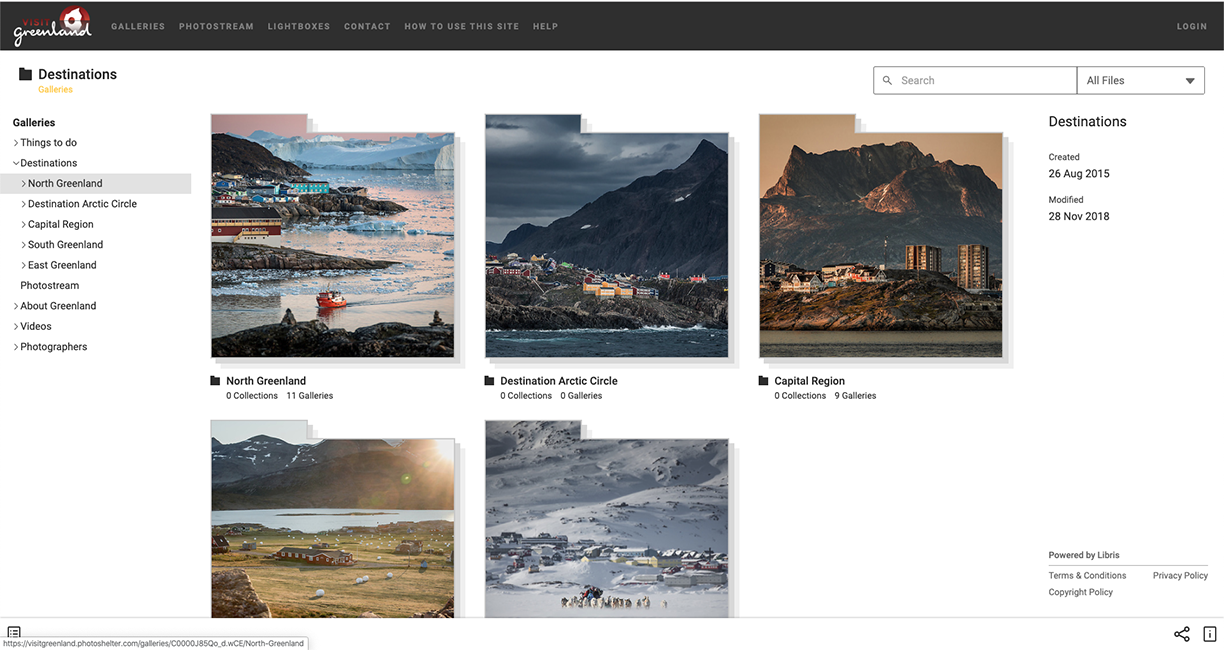 You can click through the folder (Collection) structure on the left to find specific files, or, click the thumbnail icons in the center pane to enter that Collection or Gallery.
Library Staff manages access permissions for all content available to Invited Users in the Portal. In some cases, an expiration date terminating your access may have been set on a Gallery. If you can no longer view or download from a Gallery you previously had access to, contact the Admin of the PhotoShelter for Brands account by using the Contact link at the top of the Portal.
Whether browsing or searching, the next step is to download files.