Receiving notification
If files are shared with you by an Admin or Editor of a PhotoShelter for Brands account, you will receive an email containing a link to the Gallery or Collection of files.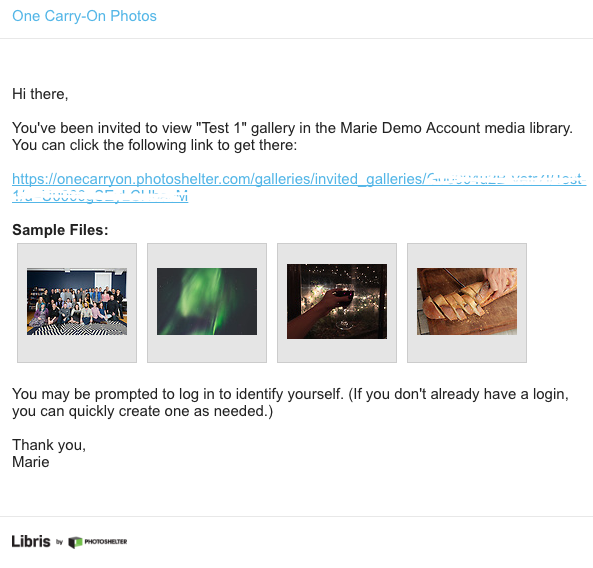 If you have not received an invitation email but are expecting one, check your Junk/Spam folder. Add do-not-reply@photoshelter.com to your safe senders list, if possible.
Set your password...
If it's your first time receiving content from this PhotoShelter for Brands Library, you will be prompted to set a password for your account. Your account can be used to log in in the future to review any files that have been shared with you.
...or Log In
If you have previously created an account as an Invited User, you will be prompted to log in with your account to access any content that has been shared with you.