PhotoShelter's video player includes a robust set of tools designed to streamline your organization's video workflow and provide viewers with an accessible video player to engage with and view videos in your organization's Portal. Library Staff can upload and manage captions for video files, set custom video thumbnails, edit video metadata, and use Workspaces to collaborate with team members throughout all stages of a video project.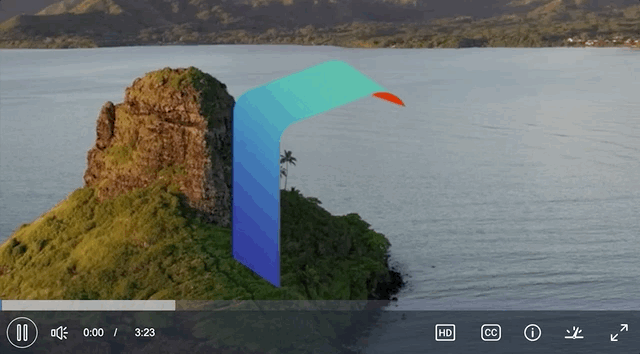 Users can adjust streaming quality and playback speed, toggle between multi-language captions, and use hotkeys to take actions within the player.
Video Playback
PhotoShelter supports up to 1080p streaming (4K and 8K streaming is not currently supported). Playback quality can be adjusted in the video player using the HD icon.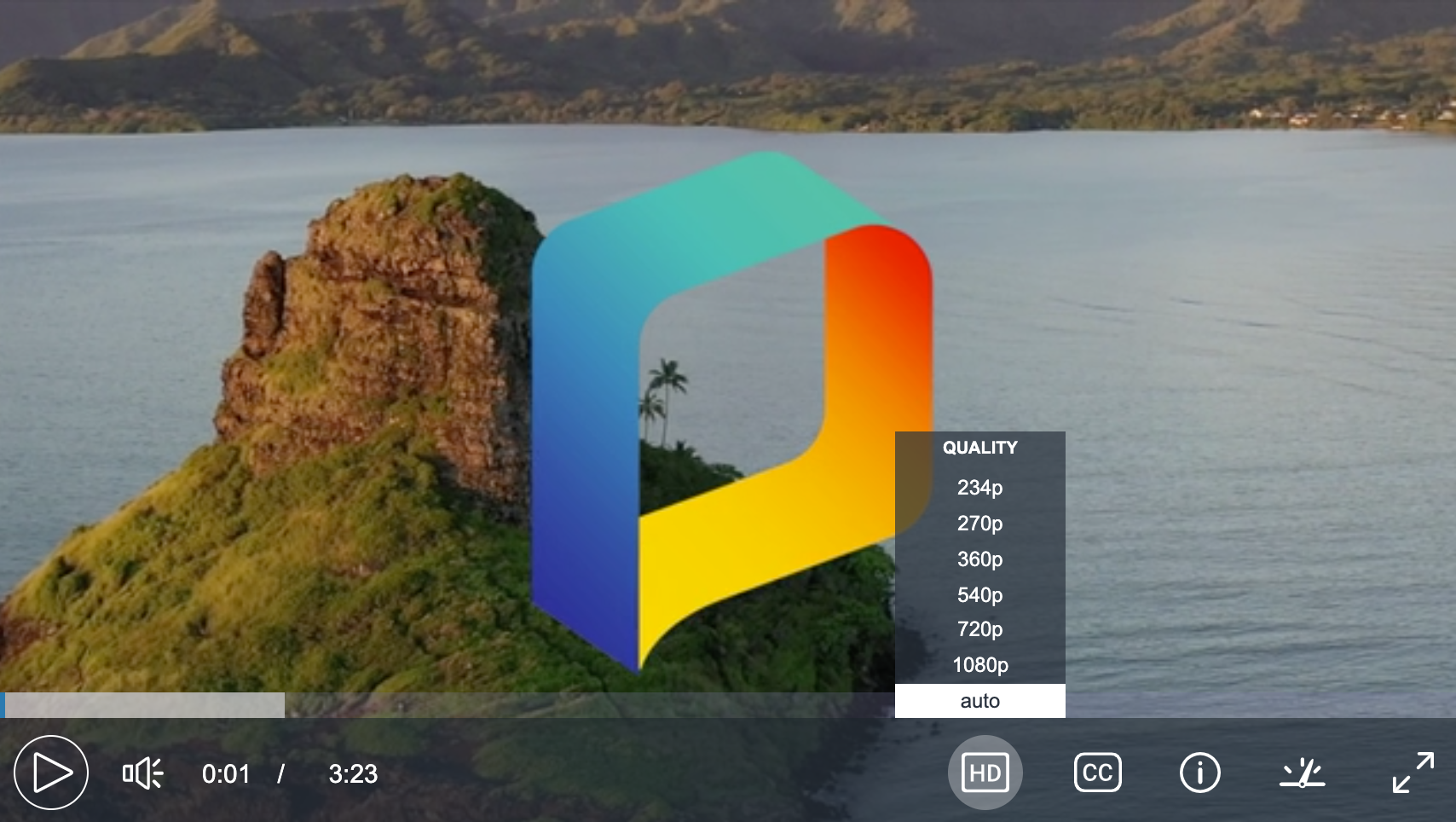 To adjust your playback speed, use the playback rate icon next to the fullscreen toggle.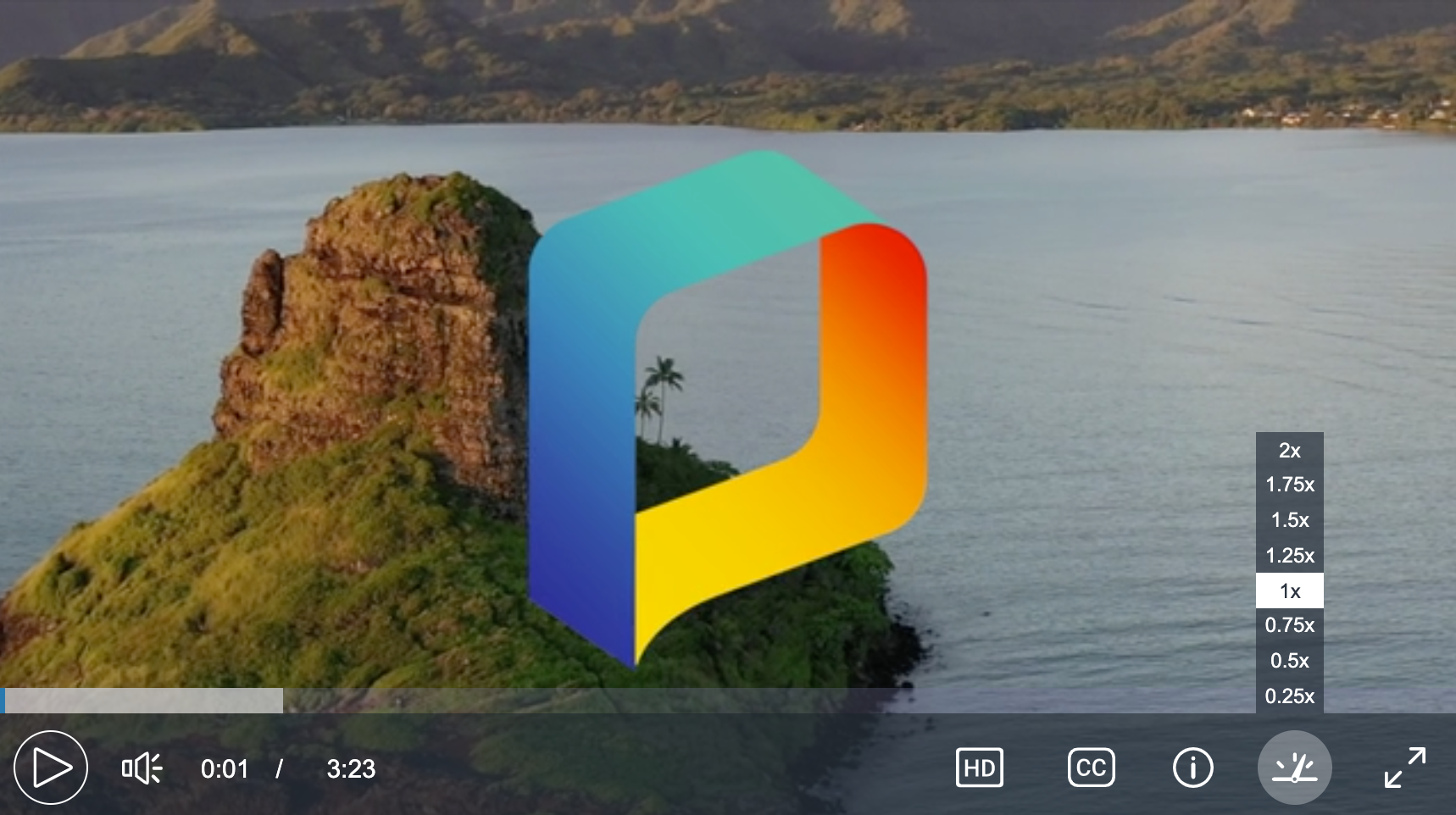 Captions & Caption Settings
Users can enable closed-captions or toggle between multi-language captions using the CC icon. The CC icon will be unavailable on the player if a caption file has not been uploaded.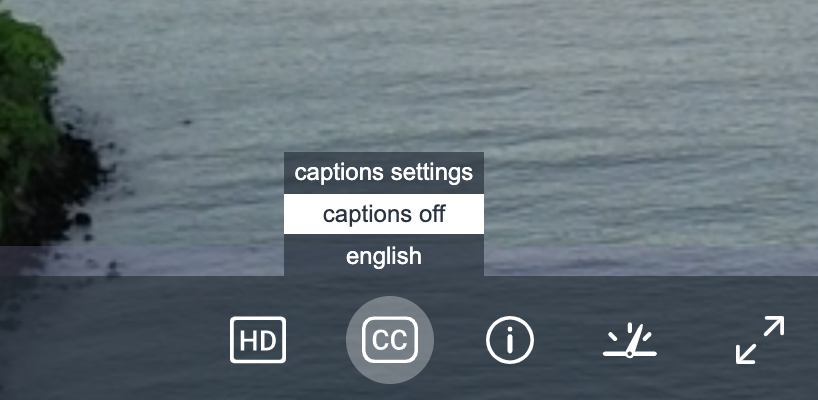 The CC icon also allows users to adjust caption settings, including choosing caption text and background colors, font size and font styling.

Hotkeys
A number of hotkeys, or keyboard shortcuts, are available in the video player and can be accessed using the "i" (information) icon. Actions you can take with hotkeys include: