Set a custom video thumbnail while playing a video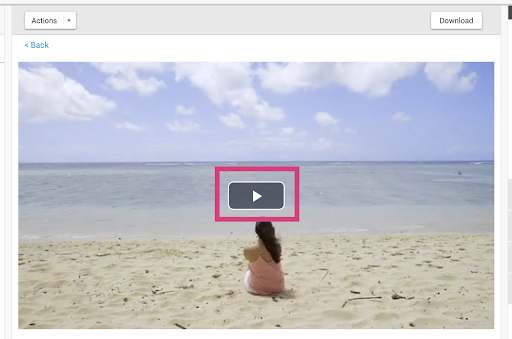 First, double-click the video file to open the file within the center pane of the Library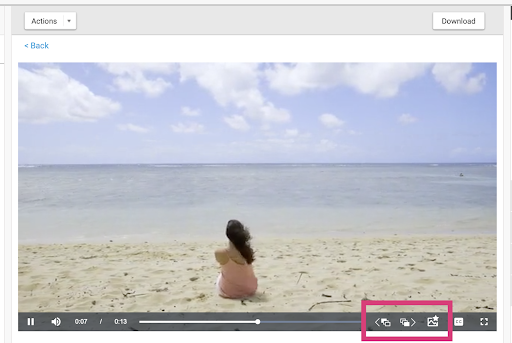 In the video player, note the 3 buttons at the bottom. Each button lends itself to the process of setting a Custom Video thumbnail.
Left to Right:
Previous Frame, Next Frame, Set Video Thumbnail
Pick the right frame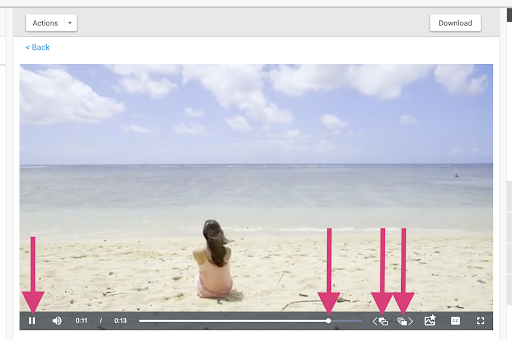 Methods for selecting a frame: (left to right)
Pause video

"Scrub" video (drag the circle)

Pause video and move to previous frame

Pause video and move to next frame
Each frame in a video is an individual image. Sometimes the right image is 1 frame away. The new frame navigation buttons enable more precision when picking the right frame, when compared with Pausing or Scrubbing.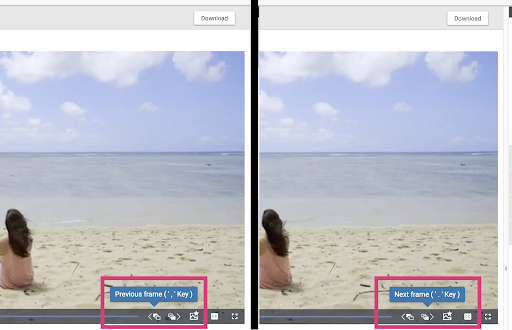 Set the thumbnail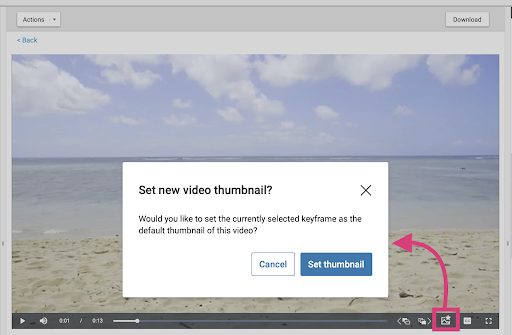 Click the "Set New Thumbnail" button to launch the confirmation dialog.
In a rush? Clicking the "Set new thumbnail" button without pausing the video will automatically pause the video, launch the dialog, and resume playing after exiting the dialog.
New thumbnail not appearing right away?
This might be more noticeable with Custom Video Thumbnails set towards the end of a video, or a relatively long video. Click the "Refresh" link in the center pane to update the thumbnail you see.