Before downloading an image file, Library Staff can select from a pre-determined crop template for social media platforms, or select a pre-determined aspect ratio to use as the crop.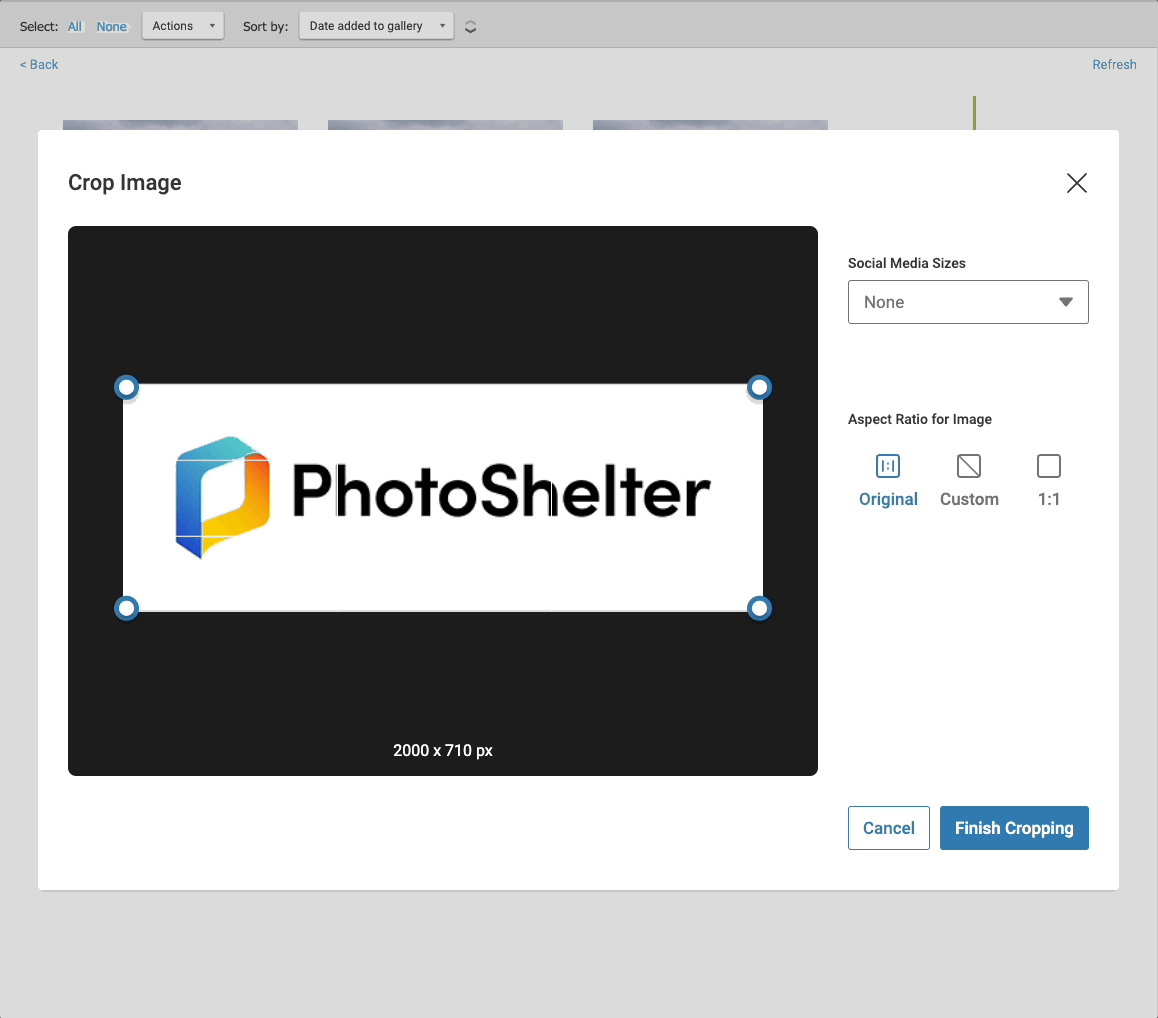 Cropping a Single Image File
Select the file thumbnail in the center pane and select Actions > Download
Download the original file, or click Crop to crop the image before download
Select a preset from the available options, or custom crop the image by selecting the Custom preset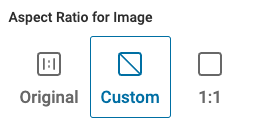 4. If needed, make further adjustments to your image by resizing the crop overlay from each corner, or change the center-point of your cropped image by moving the crop overlay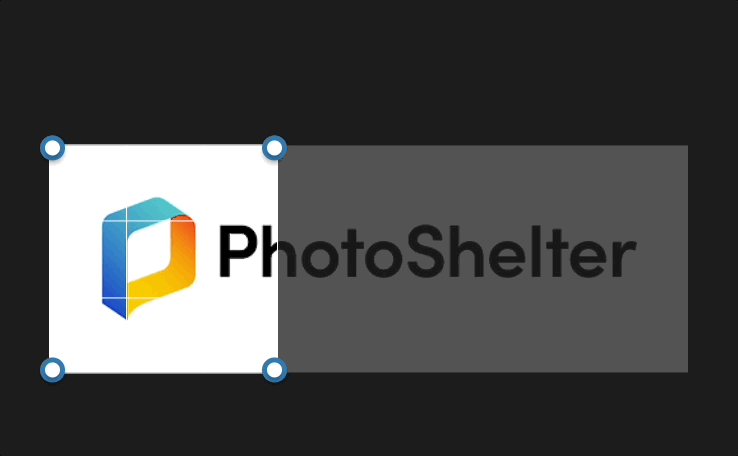 5. Once your crop is complete, click Finish Cropping > Download. Your download will begin automatically.
Social Media Presets
The available Social Media presets have the following aspect ratios:
| | |
| --- | --- |
| Social Media Preset | Aspect Ratio |
| Instagram Post | 710 x 710 px |
| Instagram Story | 399 x 710 px |
| Facebook Cover | 820 x 312 px |
| Facebook Profile | 180 x 180 px |
| Twitter Cover | 1500 x 500 px |
| Twitter Profile | 400 x 400 px |
| Twitter In-Stream | 1600 x 904 px |
| Twitter Card | 120 x 120 px |
| Social | 1350 x 1080 px |