Why use Google Analytics?
Google Analytics is a third-party tool you can use to track web traffic across your Portal website. Measuring how many viewers your portal website has over the course of time, tracing what their flow is across your website (where they click), and tracking what search terms they use can help you with activities like proving the ROI of your media library and better tagging files with metadata.
For the most up-to-date and relevant information to answer your questions about Google Analytics, we recommend visiting the Google Analytics (GA) support center.
How to add your Google Analytics ID to your PhotoShelter Account
Step 1: Obtain your GA ID
Sign in to

Google Analytics

Click

Admin

gear icon on the bottom left side

Under

Account

click the dropdown and

Create New Account

Enter your

Account Name, Website Name, Website URL

and ensure your

Time Zone

is correct.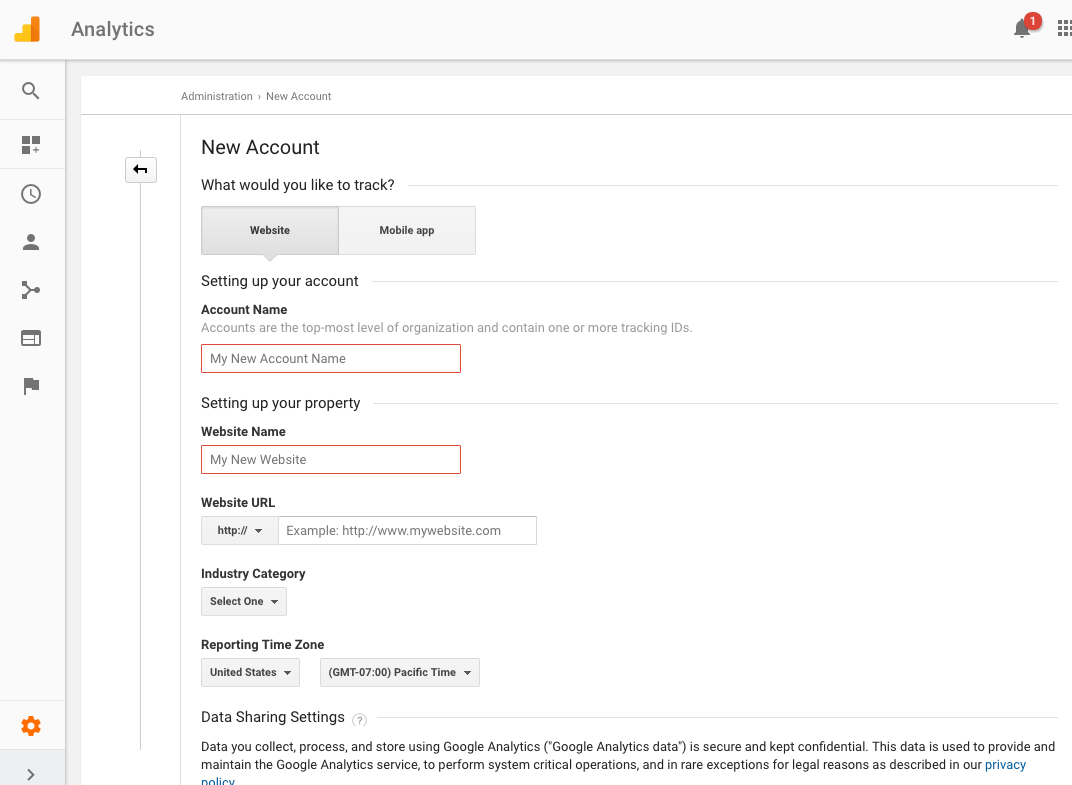 Click

Get Tracking ID
Accept

the terms of service

Locate your Tracking ID (begins with UA…) and Website tracking code.
Step 2: Add GA ID to PhotoShelter Settings
Open a new tab in your browser and log-in to your PhotoShelter for Brands account

Click

Admin

and

Site Settings

Copy the Tracking ID and paste it in the Google Analytics ID field

Click

Save Settings up above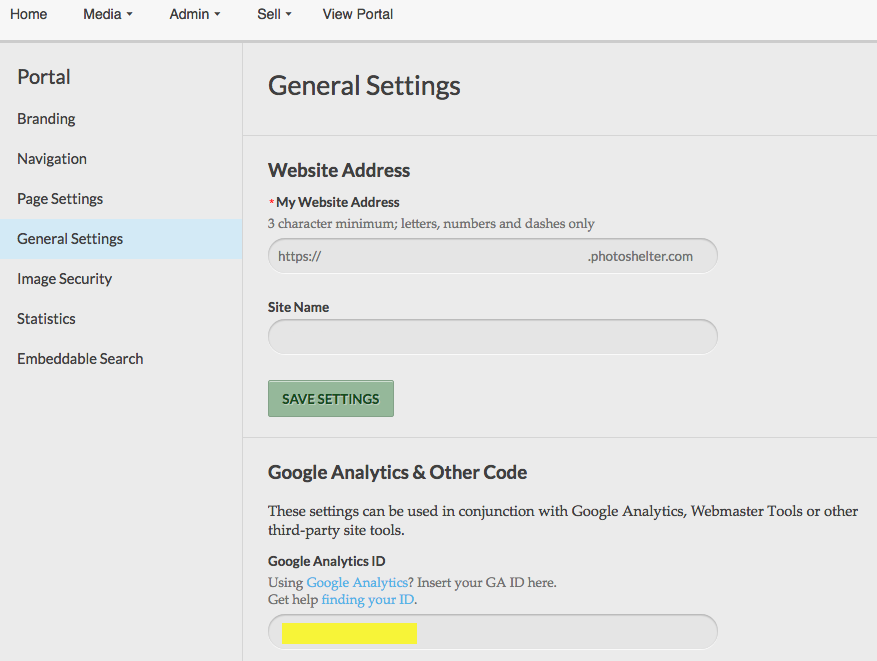 How to setup search term tracking in Google Analytics
If you're interested in tracking Portal search terms, please see Google Analytics support page Set up Site Search.