Library Staff can upload caption files in SRT or VTT formats and in any language. If your team is looking to provide captions in multiple languages, separate caption files should be formatted and uploaded individually in each language you'd like available to viewers.
Library Staff can download, edit and delete caption files in the Library and set a caption type during upload.
Closed Captions vs. Subtitles
PhotoShelter's video player supports two caption types: closed captions and subtitles. Subtitles are translations of spoken audio in a video whereas closed-captions include non-verbal cues and speaker changes as well as translations of spoken audio. To enhance accessibility during video playback, we suggest selecting "Closed Caption" as the caption type.
Upload a caption file:
In the Library, select a video file

Click the Captions tab in the right pane

Click or drag your .SRT or .VTT caption file into the upload target

In the window that appears, select the caption language and choose a caption type, either "Closed Caption" or "Subtitle"

Click Save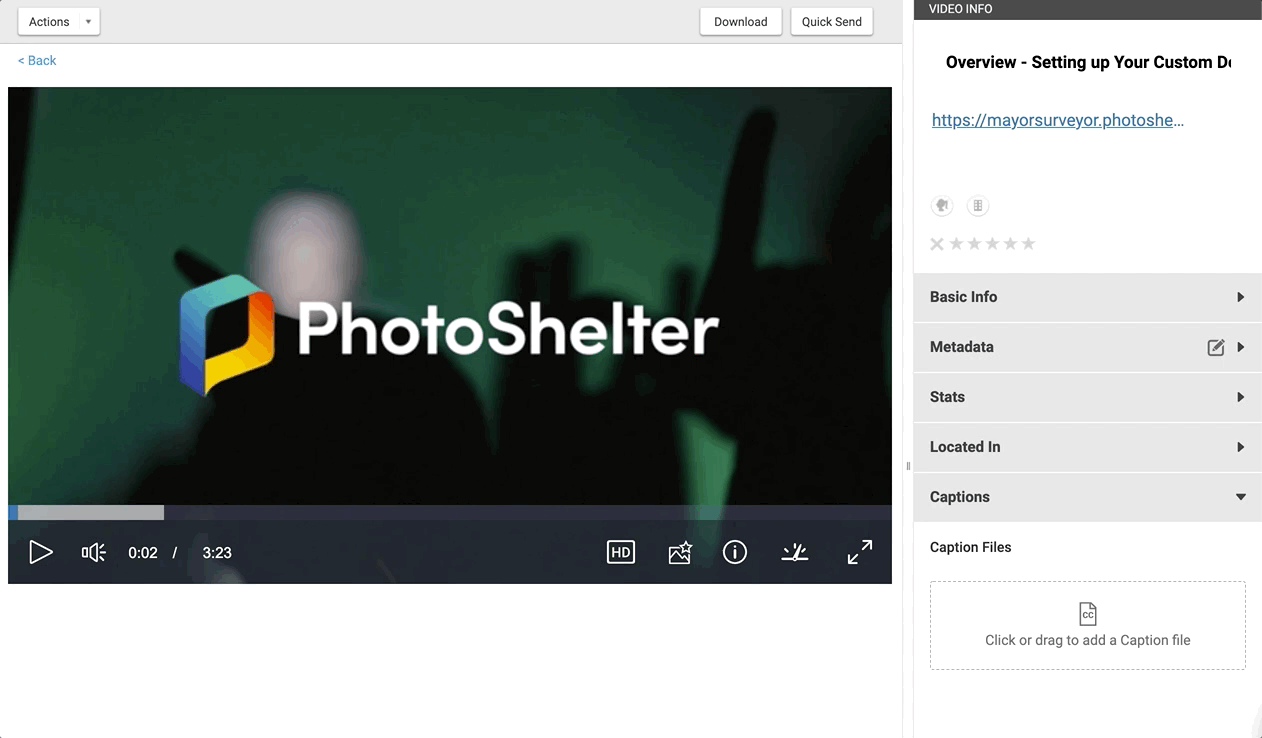 Download, edit or delete a caption file:
In the Library, select a video file and click the Captions tab in the right pane

Hover over the caption file to activate the Download, Edit and Trash icons

Select the corresponding icon to Download, Edit (rename) or Delete your caption file(s)